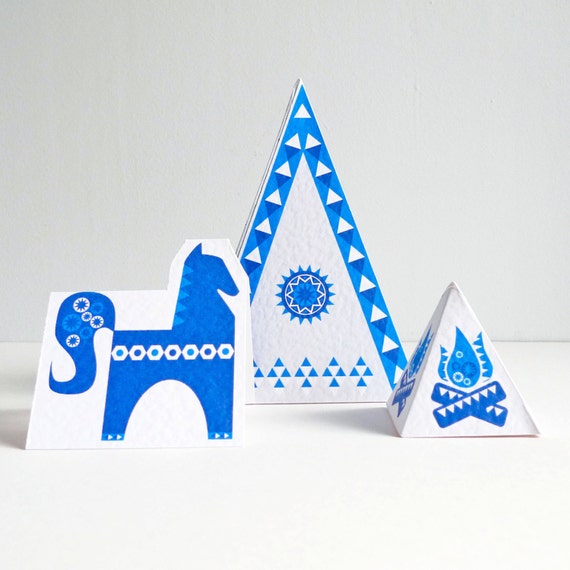 Visit the
Tea & Ceremony Etsy shop
to see the first of my DIY paper craft kits. This kit is called 'Inya' and the three Native American inspired greetings card designs can be printed from your home computer and assembled by yourself.
The set includes one pop-up teepee, one pop-up camp fire and one greetings card featuring a horse print, inside of which you can pen your personal message. All three cards are free-standing when made and can be folded flat to fit inside a C6 envelope after assembly for posting.
The paper craft kit is available for instant download following purchase and the PDFs include assembly instructions. You can print the designs as often as you like so long as it is for personal use only so go ahead and create your own little display.