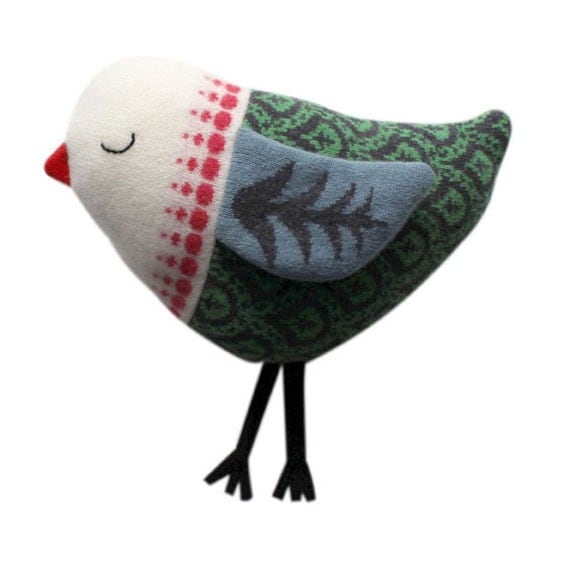 Originally from County Armagh, Northern Ireland, Sally Nencini is now based in London. After completing a Masters in Fashion at the Royal College of Art, she has gone on to design for well known brands such as Levi's and Marks & Spencer.
Her long-held interest in handworked craft, surface pattern and vintage textiles has come to the fore with her collection of machine-knitted toys, blankets and cushions, all made with soft lambswool. Visit her
online store
to view all of her lovely wares.