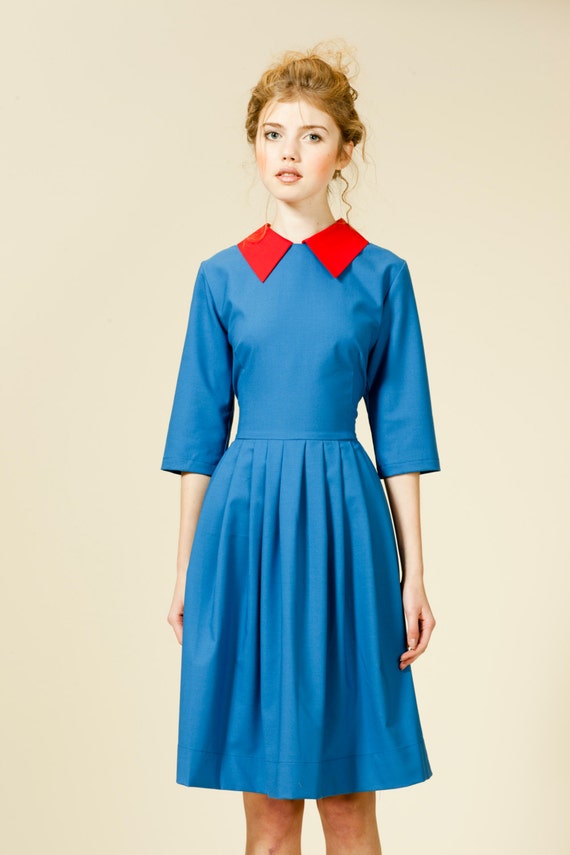 Mrs Pomeranz is a sewing studio based in Moscow, Russia. They are a group of artists and dressmakers who create beautiful skirts and dresses inspired by the Fifties silhouette.
The dresses fit the modern woman perfectly as the cut slims the figure and the length compliments the legs. The dress collection is full of vintage grace but with a contemporary feel. Each item is handmade in their studio and they believe in making dresses that make you feel feminine, fun and oh so Fifties. The dresses are all about being a woman and loving it! Visit their
online store
to view the whole collection.