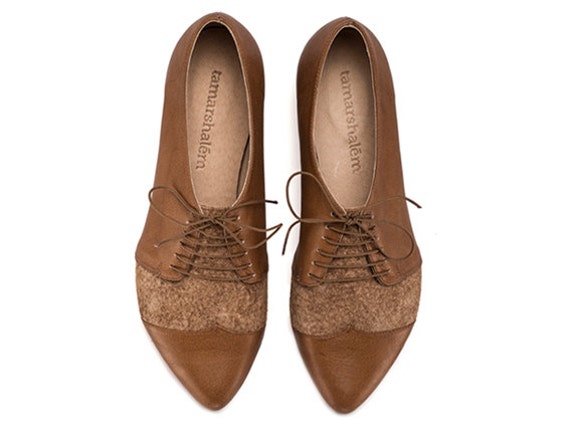 Tamar Shalem is a designer who lovingly hand crafts shoes in Tel Aviv, Israel. She learned how to make shoes through an academy and now works with a family of shoe makers who have almost forty years of experience in the craft.
All of her shoes are hand sewn and assembled the old fashion way with a lot of love and attention to the smallest details. Tamar uses sustainable materials to make her shoes and she likes buying small amounts of unique leather whenever possible. This means that she is continually inspired and creates wonderful limited edition designs.
Visit Tamar Shalen's o
nline shop
to see her full range.